De Haar Castle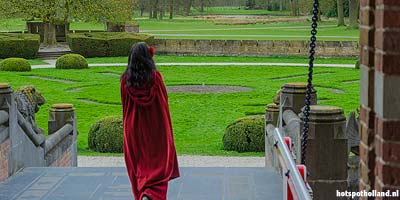 De Haar Castle
Haarzuilens


Fairytale castle near Utrecht
Haarzuilens - Castle De Haar in Haarzuilens is a castle from a fairytale book. It's a romantic castle. It is large with up to 200 rooms, has beautiful gates, towers and a moat. As a result, De Haar Castle appeals to everyone's imagination. With a little bit of fantasy, you can see the ladies and carriages pass by! Castle De Haar in Haarzuilens near the city of Utrecht is one of the largest castles in the Netherlands. The castle has a medieval appearance as it was built with the ideal image of a medieval fortress in mind. That said, Castle De Haar was only built in 1892.
Castle De Haar is built on historical ground: the ruins of the old Het Huys in Haer. The owner, Baron Van Zuylen van Nijevelt van de Haar, had a preference for grandeur and loved big and impressive castles. And he liked jokes as well. One of the towers has a knight on the roof!
Apart from the two hundred rooms, the castle has a ballroom, a large courtyard, a spacious garden with outbuildings and of course a moat.