Roman Castellum Hoge Woerd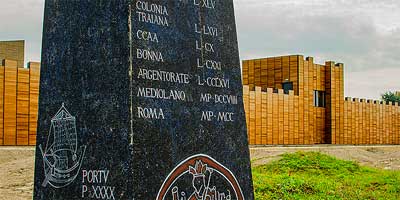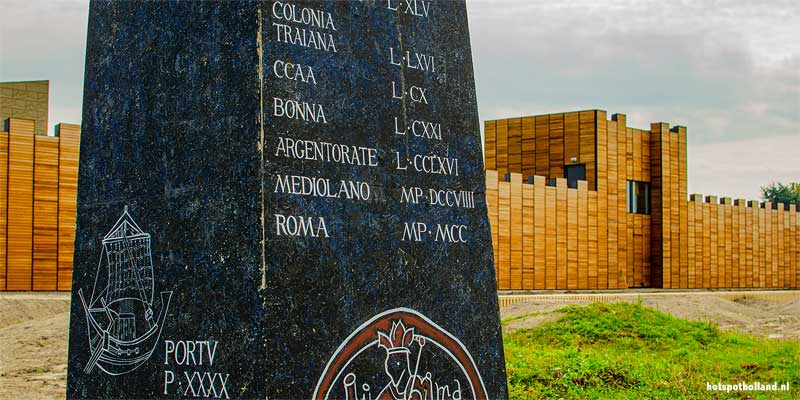 Castellum Hoge Woerd
De Meern


Home of the Roman ship Meern 1
De Meern - By Mercury! What a bloody weather! The skipper wiped the rain from his face. Its 25-meter-long transport ship was remarkably slender and manoeuvrable thanks to the rising stern. But today it stormed hard. Very hard. There was a strong current. Suddenly he felt a shock. The bottom scoured over a shallow in the river. A hard crack followed. Water rushed in through a seam. Load started to shift. We're sinking! he called to the cabin. In vain. A few minutes later, the skipper climbed up a river dune, shivering with cold. He looked back exhausted. His ship was gone.
Roman ship De Meern 1
Two thousand years later,
De Meern 1
has finally arrived at its destination. The Roman transport ship is housed in Castellum Hoge Woerd; a modern interpretation of a Roman fort. It is located exactly where a fort used to guard the limes, the northern border of the Roman Empire. The dimensions have remained the same, which gives you a good idea of ??the size of the original castellum.
Incidentally, the remains of another six Roman ships from the second century AD were found during the construction of Leidsche Rijn, but the Meern 1 was the first and is the most complete.
It is striking that the ship had a cabin with a kitchenette and a small sleeping area. It contains furniture, tools and personal items.
Within the gates
Within the gates of the Castellum you will find, in addition to the ship and the museum, a theater, a center for nature and environmental education and a café-restaurant.