Eleven cities tour bridge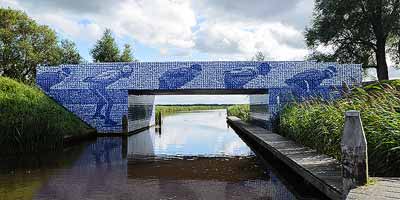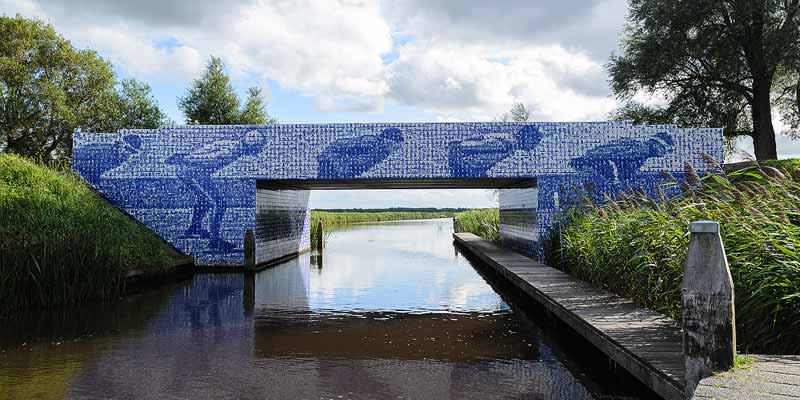 Eleven cities tour bridge
Gytsjerk


A must-see landmark along the route
Gytsjerk - The Eleven cities ice skating tour over 200 kilometres (120 miles) is conducted on frozen canals, rivers and lakes between the eleven historic Frisian cities in the north of The Netherlands. It's a rare event as the natural ice has to be at least 17 centimetres (6,7 inch) thick. Both the distance and the harsh sub-zero weather conditions make the tour a challenge for the 16,000 skaters.
Dutch Crown Prince Willem-Alexander
As a tribute to the thousands of skaters that finished the Eleven cities tour, the bridge near Gytsjerk has been tiled with their pictures.
In 1986 the former Dutch Crown Prince Willem-Alexander participated in the Eleven cities tour under the nickname
W.A. van Buren
, a name often used by his grandmother Queen Juliana. Also a tile with his picture has been added to the bridge.