Eleven cities tour finishing point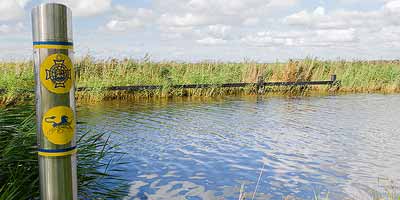 The finishing point of the Eleven cities tour
Leeuwarden


200 km ice skating event along frozen canals, rivers and lakes
Leeuwarden - The Eleven cities ice skating tour is a rare event. A long and cold winter is requirerd to ensure the ice is at least 17 centimeters along the entire course. The distance of the tour is 200 kilometres (120 mi). The route touches all 11 historical cities of the province of Friesland in the north of the Netherlands.
Bonkevaart Leeuwarden
The finishing point of the Eleven cities tour is located at the "Bonkevaart" canal near the city of Leeuwarden. The tour starts and ends in Leeuwarden. Other cities along the route are Sneek, IJlst, Sloten, Stavoren, Hindeloopen, Workum, Bolsward, Harlingen, Franeker and Dokkum.