Mummies of Wiuwert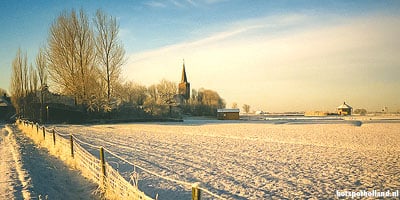 Winter time in Wiuwert
Wiuwert


A crypt full of mysterious stories
Wiuwert - In 1765 carpenters discovered a crypt with 11 coffins in the church of the small village of Wiuwert (Wieuwerd), Friesland. The bodies inside the coffins showed hardly any signs of decay. Birds that died in the crypt became mummified too. Was it the dry cool air? Was it the soil? Was it due to a mysterieus and unknown radition?
Eleven mummies
Of the eleven mummies, four remain today. The other bodies were stolen by scientists / thieves. It is believed that the dead people belonged to the Labadist, a protestant religious movement of the 17th century.
The local goldsmith
There is one person who knew more about the secret of the crypt: the local goldsmith. Bodies are better preserved in some areas of the church. The goldsmith bought the best location.