Griend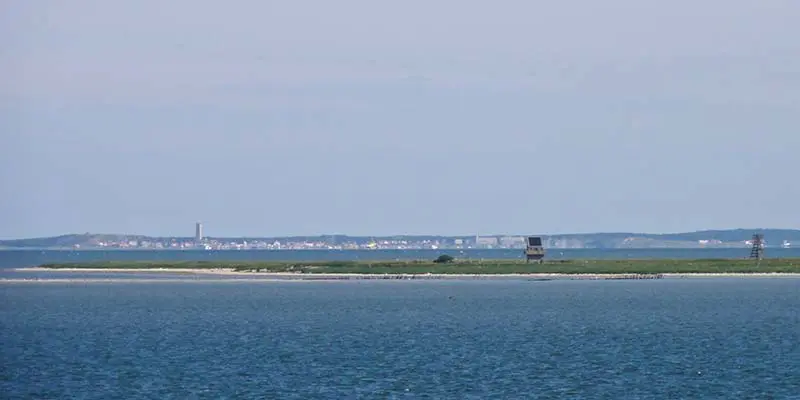 Griend. Bird Island near Terschelling, Wadden Sea
Terschelling


Bird island in the Wadden Sea
Terschelling - Halfway the boat trip from Harlingen to Vlieland and Terschelling you pass bird island Griend. Unfortunately the boat does not stop here, but you can see it from a distance. Apart from the semi-permanent bird watcher, Griend is uninhabited. But this was not always the case. In the Middle Ages "Stedeke Grint" was a walled settlement with a monastery, in the middle of the Wad.
Storm surge
After the storm flood of 1287, a few farmers managed to keep their feet dry with the help of raised mounds. In the 19th century, people from the nearby Terschel island used Griend island for grazing sheep and collecting eggs.
Protected bird island
Griend has been a protected bird island since 1916. Due to tide that moves the sand, Griend is now a lot further south than during the Middle Ages.