Williskop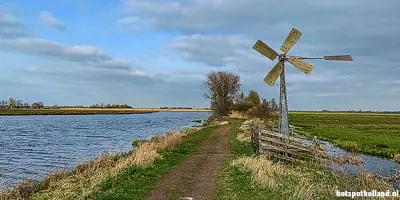 Bird watching in the polder
Polsbroek - The Williskop nature reserve is located in the polders between Montfoort and Oudewater. It is a relatively young nature reserve, but a great place for bird watching. The water and the grasslands exert an enormous attraction on all kinds of meadow and water birds. If you come in the spring, you have a good chance of spotting meadow birds such as black-tailed godwits and lapwings.
Early birds
When we arrive at Williskop early in the spring, it is already very busy. You can hear a lot of chattering in and around the water. Birds fly around, and in the water it's a lot of fun too. Not us, but the animals are the real early birds here!
Recognize birds
If you are a novice bird watcher, a bird guide can be useful in recognizing the many birds. Binoculars can also be useful. But even if you don't immediately recognize the birds, the animals on the water and in the air are a beautiful sight. And those names come naturally.
With all the birds, the Williskop nature reserve is very busy. Scientists tried to estimate the number of birds worldwide in 2021. According to their calculations, there are about 50 billion.