Bird Observatory Tij Haringvliet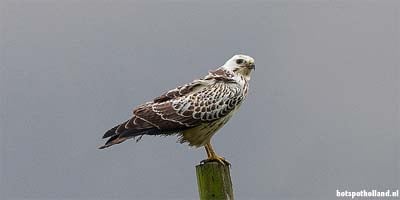 Bird watching in the Haringvliet
Stellendam


Bird watching from a giant egg!
Stellendam - On the edge of the Haringvliet lies a giant sandwich tern egg. In the 8-meter-high and 11-meter-long building, you not only have a 360-degree view over a colony of terns, but also over the entire Haringvliet and Haringvliet locks.
During the breeding season you can see birds such as the common tern, sandwich tern and black-headed gull here. Outside the breeding season, the shallow water is a great attraction for ducks, egrets and spoonbills, for example.