Corriovallum Roman bathhouse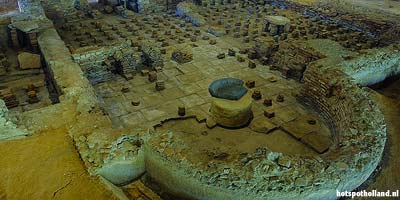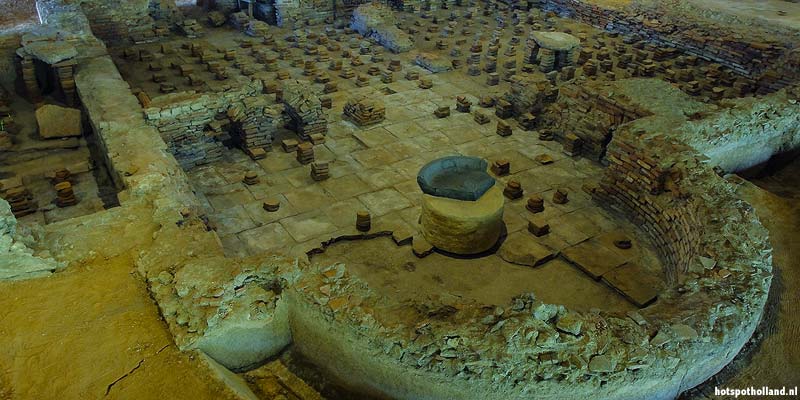 Corriovallum Roman bathhouse
Heerlen


Roman Thermae complex
Heerlen - In 1940 a Roman colon was discovered in Corriovallum, the old Roman name for the city of Heerlen in the southern part of the Netherlands. Today, the Thermenmuseum in Heerlen contains the remnants of a gigantic Roman bathhouse. It is the Netherlands' best preserved Roman building and 2000 years old.
In 1977 a museum has been built over the Thermae complex. The Thermenmuseum also houses other Roman finds from the area.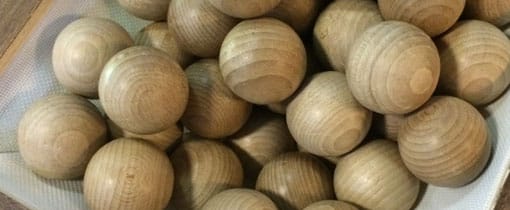 Roman Mikado
Can you grab a wooden ball without moving the others?