Boat trip on the Binnendieze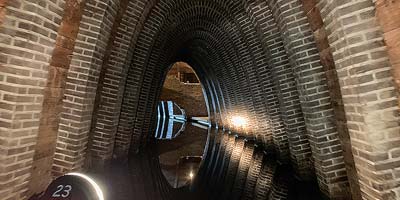 Boat trip on the Binnendieze in Den Bosch
Den Bosch


Discover Den Bosch from the water
Den Bosch - Den Bosch from the water? When you walk through the city you actually have no idea. Sometimes you see a piece of canal, but a large part of the water is hidden behind and under the buildings. During a cruise through the narrow canals we learn that the city was actually built on a delta. The course of the water determined the street plan of today.
River cruise under the city
Our cruise with an electric "whisper" boat trough Den Bosch ('s Hertogenbosch) takes more than an hour. During the trip our guide, a purebred Bosschenaar, will give you fun facts and strong stories. Although it was raining during our cruise, thanks to the ponchos and the stories it was a very nice trip. And because of the many bridges, all the rain was actually not too bad.