Bolwoningen (bulb houses)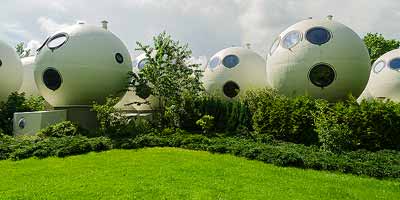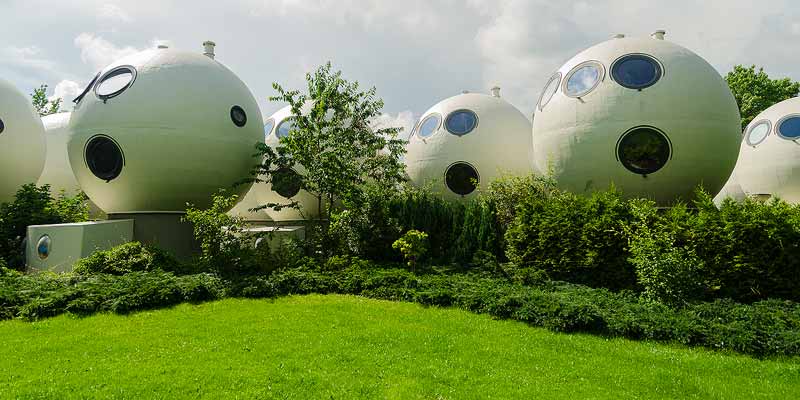 The Bolwoningen community in Den Bosch
Den Bosch


Globe shaped stilt houses
Den Bosch - The city of Den Bosch ("'s Hertogenbosch" or simply "Den Bosch") is famous for its 'Bossche Bollen'. The pastry is filled with whipped cream, coated entirely with a thick chocolate icing and has the size of a tennis ball.
This chocolate ball must have been the inspiration for Dries Kreijkamp (1937-2014). This Dutch architect created 50 globe shaped houses ("bolwonigen").
The Bolwoning
The globe-shaped houses are well suited for individuals or couples with no children. The house consists of a cylindrical base, accommodating storage and utility spaces, and a semi-three-story fiberglass sphere. Inside the house, a spiral staircase is leading from the groud floor to the bedroom and, slightly higher, an intermediate floor with bathroom. The uppermost floor is a vast open space with the kitchen and living room. The round windows provide natural light and a panoramic view.