Den Bosch City Trip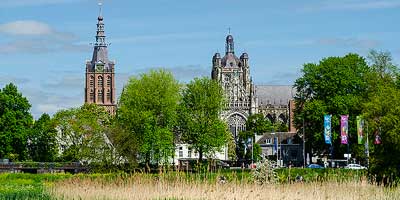 Sparkling city in the south
Den Bosch - Den Bosch, also known as the city of 's-Hertogenbosch, is the capitol of North-Brabant, a province in the south of the Netherlands. The medieval city is great for a daytrip and the perfect destination for a sparkling weekend getaway.
Jheronimus Bosch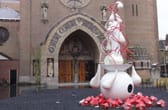 Jheronimus Bosch is the most famous resident of Den Bosch. The city plan hasn changed much since the medieval painter was born here. You still can follow his footsteps. Best place to start is the
Jheronimus Bosch Art Center
where you can find a full overview of his work. Unfortunately the works are replications. But still you will be touched by his magnificent creations.
Paintings from
Bosch
are very rare and most of them are located in the Prado museum in Madrid (they moved when the Southern Netherlands were under control of Spain). In Spain, the painter is known as
El Bosco
.
Het Bossche Broek
On walking distance from the city center you find
Het Bossche Broek
. The nature area is a nice and quiet place. From here you have a unique view of Den Bosch' skyline with St. Johns Cathedral.