Modern old Zaan style hotel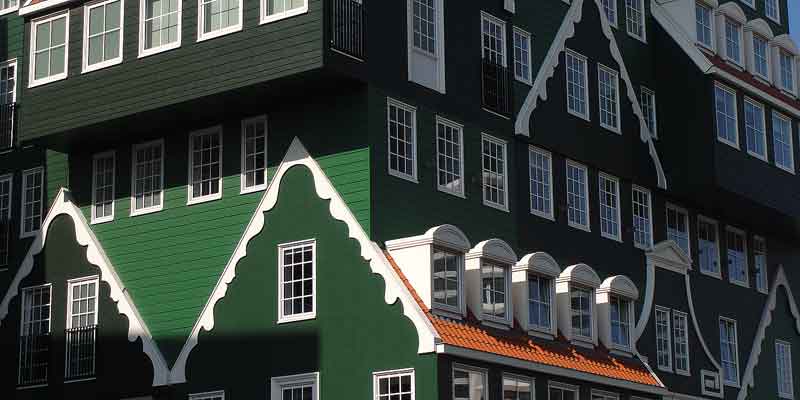 Old Zaan style hotel
Zaandam


Stay in a typical Dutch hotel
Zaandam - The Zaanstreek area above Amsterdam is famous for its windmills, the 'Zaanse Schans', the Tsar Peter House (a small building where Tsar Peter the Great of Russia stayed for eight days in August 1697) and the typical green wooden houses.
Go Dutch, sleep Dutch
Inspired on historical fronts, a tall hotel with 69 green Zaandam houses has been built in the city center of Zaandam. The 70th Zaandam house at the top is blue, following a painting from Claude Monet.